Using Credit Data to Predict Insurance Loss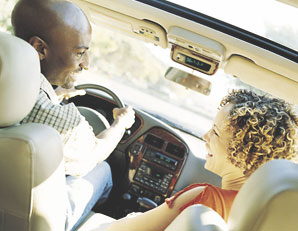 Individuals who closely and cautiously monitor and manage their finances tend to also take better care of their cars and homes.
One objection to the use of insurance scores in underwriting decisions goes something like this: "I can see why a score based on credit data can forecast credit performance, but I don't see how it can forecast insurance claim performance." If you look at it from a perspective of accountability, however, it is perhaps not surprising that poor credit management reflects a greater degree of claims risk, and vice versa. The analysis of millions of consumers' credit histories and insurance losses shows that individuals who effectively and closely manage their credit obligations present fewer losses or lower-value losses for insurance companies. Insurance underwriters feel this makes sense—individuals who closely and cautiously monitor and manage their finances tend to also take better care of their cars and homes and are, generally, more diligent in their risk management habits.
The proven correlation between credit data and insurance loss is different from a causal relationship. The predictive power of FICO® Insurance Scores is based on a proven, empirical correlation. This means that people with less than stellar credit histories on average file more insurance claims than do people with stellar credit histories. This correlation has been repeatedly validated. To our knowledge, no one has ever investigated whether a causal relationship exists, in which a less than stellar credit history causes a policyholder to file insurance claims. Neither have researchers investigated why teenage boys have more auto accidents than their fathers, even though the boys often have superior eyesight, hearing, reflexes, strength and coordination. While correlations are very important to insurance decisions, causal relationships are not.
The consistently strong performance of FICO® Insurance Score models has been validated many times by FICO, the Federal Trade Commission ("CREDIT-BASED INSURANCE SCORES: IMPACTS ON CONSUMERS OF AUTOMOBILE INSURANCE" – July 2007) and other independent academic and regulatory organizations.
The real proof that insurance scores are predictive, however, is that hundreds of leading insurers in the U.S. and Canada who use FICO® Insurance Scores continue to see improved results. Insurers wouldn't use insurance scores if they didn't work. The vast majority of insurance companies are using credit-based insurance scores as one of the many factors they evaluate in the underwriting decision. Because the majority of consumers manage their credit obligations very well, even during turbulent economic times, the majority of consumers receive pricing discounts based on the insurance industry's use of credit-based insurance scores.